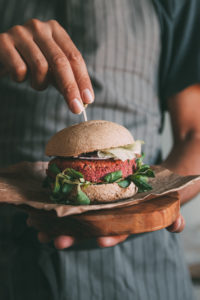 We love the web and want to see it keep getting better.
One thing we don't love is advertising. But web publishers need to make a living and advertising has been the way to do that. Publishers don't actually make much money from advertising and would rather not pollute their content with it. But until now there hasn't been a viable alternative.
Guild offers a new way for publishers to make money for their work and a win-win for those like you who visit their sites. Here's how it works.
Guild offers an access pass that consumers buy for $1. This pass works on every site that is a member of Guild. It entitles the holder to unlimited access to content that the publishers have reserved for pass holders. And member sites guarantee that they will remove all ads from their site for those with a pass.
Guild takes care of distributing the money you pay for an access pass to the member sites that you visit while that pass remains valid. Simple as that. You get exclusive content and an ad-free experience. The publishers get a share of your purchase price.
You might be thinking that $1 isn't very much. And you're right. But across thousands of site visitors, these add up quickly. Publishers actually earn much more money from access pass holders than they would from advertising to these folks.
FAQ
How much does an access pass cost?
$1 for 1 month. Or $2 for 2 months. And so on. We know that you hate recurring charges on your credit card, so we don't use them. Purchase a pass for whatever duration you want (up to one year). And, no, we don't offer discounts for longer periods because Guild is getting bigger and better all the time. You can expect that the price will be going up, but if you already have a pass, it remains valid until it expires regardless of how prices might be changing.
How much does the publisher get?
From the net proceeds of your purchase, Guild takes 15% to run the network. The publisher on whose site you purchase the pass gets 35%. And the remaining 50% is divided among the Guild member sites that you visit during the period over which your pass remains valid (including the original site on which you made the purchase) on a pro-rata basis. Guild doesn't charge publishers for membership.  Adding this link to a post about
exclusive posts
to test out the link highlighter.
Can I use my access pass on multiple devices?
Yes. When you purchase your pass, you get a code that you can use to activate the same pass on your other devices: phones, tablets, laptops. Remember, though, that your pass is for your personal use only. You may not share it with anyone else — even within your family.
Do I have to register?
No. Just enter your credit card number to purchase the pass. You don't have to tell us anything else. However, if you prefer, you can register your email address as a way to use your access pass on other devices if you don't want to use the code we provide.
Are your tracking me between websites?
Not unless and until you purchase an access pass. When you purchase a pass, we ask you to consent to having us track you between member sites because we need to know how to divide up your purchase price among those sites. We track you anonymously using what is effectively a random number we store inside your browser. For more information, read our 
Privacy Policy
.